What a cold, miserable winter it's been! With all the snowstorms we have been getting here in Iowa, the drifts have become huge! My dogs all escaped the backyard by walking over the fence and my 2 big farm dogs have been jumping in the chicken pen. They killed one chicken and one duck, plus 2 other ducks are missing. Needless to say, Corky and Annie are now being corralled in the barn for their misbehavior. The goats and the horses seem to be fine in this weather, but they have to be getting sick of it too!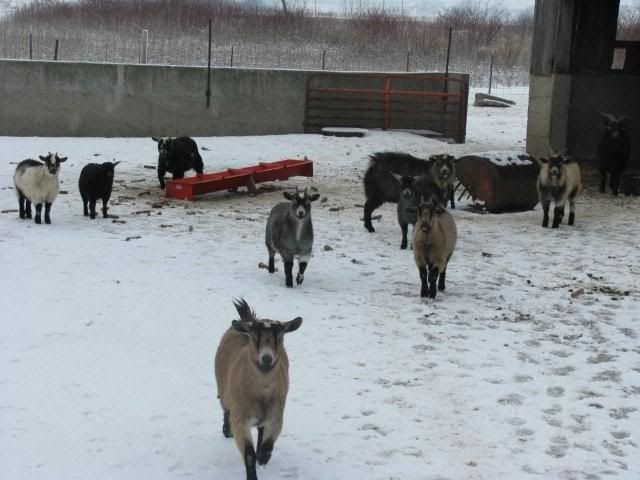 That's Nellie in the foreground, she's always first to come running. She was my first goat and is very friendly. Almost more like a dog. My other goats names are Noah, Garry, Glory, Freedom, Liberty, Helga, Hester, Lester, Cookie, Intrepid, Caliber, Ram, Charger, and Avenger. Plus there's baby Magnum, who is still living in the house, trying to get over severe frostbite from the day he was born and being bottlefed. He probably won't ever want to live in the barn!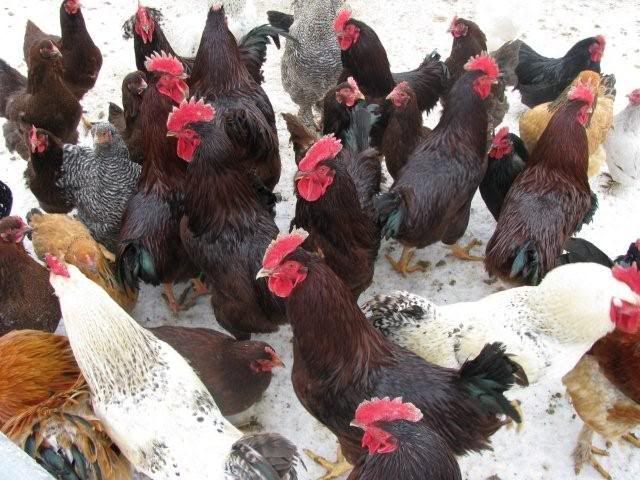 I raise chickens for meat and eggs for my family. My breeds include Rhode Island Reds, Delawares, Buff Brahmas, and Cochins. I want to try some other breeds this spring. Last year, I hatched a lot of my own eggs, which was really fun. Actually watching a chick break from its egg has got to be one of the most miraculous things to see.
Last night's lunar eclipse was really beautiful! It took me forever to get a few decent pictures of it, as one of my dogs was sniffing me and putting his paws on my back. Plus it was -5 outside and my fingers and ears were freezing. It was still worthwhile to watch for awhile, but I was glad to get back inside!